3x Epic Prizes Up For Grabs

23 February 2022
NZDA members, a big thank you for being part of the team that makes our voice strong and allows us to advocate for hunters and shooters in New Zealand. This year we've got 3 awesome prize packs to give away to lucky members when you renew your membership!
Prize Pack 1
Prize Pack 2 and 3

NZDA Membership Renewal Promotion Terms & Conditions
This promotion is open to existing NZDA members who renew their membership for 2022/2023 only. This means the competition is not open to newly joining members paying their first invoice, or lapsed members who have re-applied.
Further terms are:
Only Senior, Junior, Student and Superannuant membership types qualify for this promotion (including Endowment and Branch Life member types). Non-voting / non full membership types do not qualify, i.e. Family members, Affiliate memberships and Associate memberships.
Non-centralised branch members also qualify, if the National Office team receive information in time for the draw.
If you are a Branch Life Member, it is your branch's responsibility to ensure that your membership is paid for before the 31st of March 2022. Please contact your branch to ensure your membership has been paid for accordingly.
One entry per membership paid.
The competition ends at 11:59PM Thursday 31st of March 2022. Your membership subscription payment must be paid in clear funds by 11:59PM on Thursday 31st of March 2022.
NZDA has the right to cancel or alter this promotion at any time.
The prize will be drawn by the NZDA CEO and the winner will be announced in the April Monthly National Newsletter.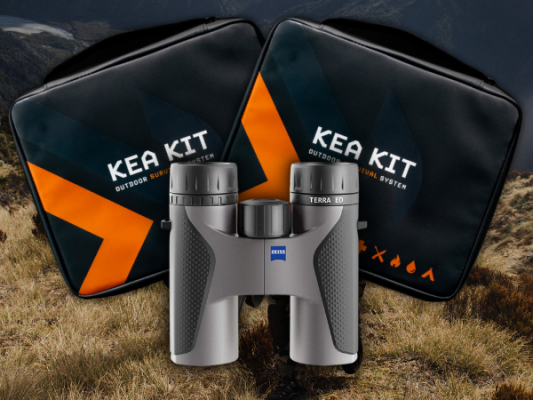 About the prizes
KEA KIT | The Ultimate Outdoor Survival System
https://www.keaoutdoors.com/products/keakit
Be fully prepared for all your adventures with the outdoor survival kit that includes everything you need & nothing you don't.
Modular, Compact, Durable & Water Resistant
Organised into the 5 pillars of outdoor survival: Medical, Shelter, Water, Fire & Tools.
Includes 30+ items of the most essential quality survival gear.
Designed by outdoor experts in Wanaka, New Zealand
THE CONTENTS: INCLUDING EVERYTHING YOU NEED & NOTHING YOU DON'T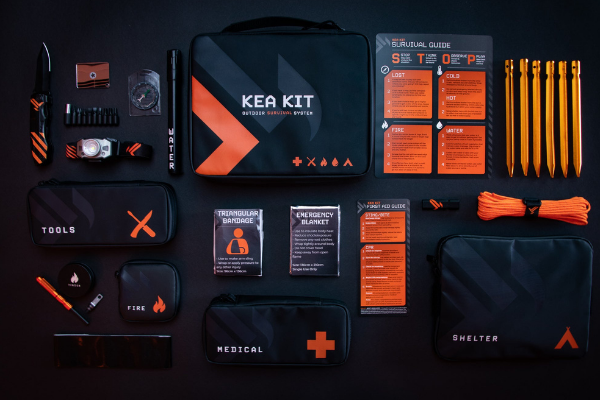 ZEISS Terra ED Pocket 10x25 Binoculars | For rough conditions
https://www.zeiss.com/consumer-products/int/hunting/binoculars/terra-ed-pocket/terra-pocket-10x25.html
ZEISS Terra® ED binoculars are robust, reliable and easy to use. Their state-of-the-art and sleek design makes them not only light but comfortably compact. The highest optical precision and the hydrophobic multicoating guarantee brilliant images down to the very last detail. The Terra ED binoculars are waterproof and nitrogen-filled, making them rough and ready.
The ZEISS Terra ED Pocket 10x25 delivers breathtaking quality, enlarging images at 10x magnification, and is easy to use with smooth, exact focusing in any situation.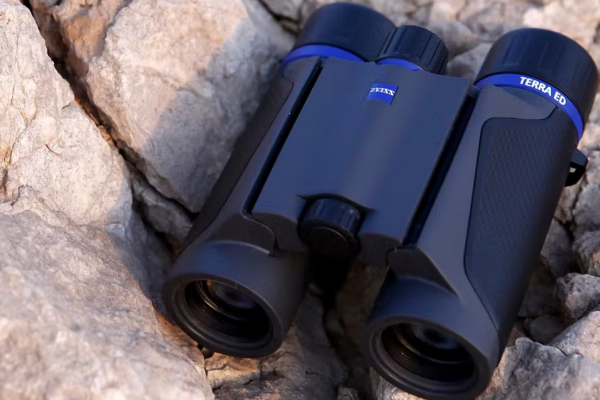 Find and join a branch to get involved with promoting and protecting hunting in New Zealand! Search here.
https://www.deerstalkers.org.nz/join-and-support-us/branch-finder/