LOCALLY WE ARE YOUR HUNTING CLUB. NATIONALLY WE ARE YOUR VOICE.
TOGETHER WE ARE STRONGER.
When you join the NZDA you join the national association and your local Branch or the Direct Supporters branch.
If you are living overseas or wish to join and support NZDA without participating in a local branch or there is no branch near you then you can simply click this link to join the Direct Supporter branch as a direct NZDA member.
To join a local branch, use the Branches page or locate your nearest branch using the Branch Finder tool.
NZDA Branches – your local hunting club
By joining a NZDA branch you connect to a local network of like-minded individuals who share the common goal of enjoying hunting in your community.
You can enjoy all the facilities, meetings, events and competitions offered by your branch.
You work to make a difference by getting involved in hunting, education, club nights, competitions, volunteer work and conservation projects.
You give back to your community and share your passion for hunting with that community.
You strengthen NZDA projects and advocacy while also protecting our hunting heritage.
Contact your nearest branch to learn more about the activities of NZDA branches using the Branch Finder tool.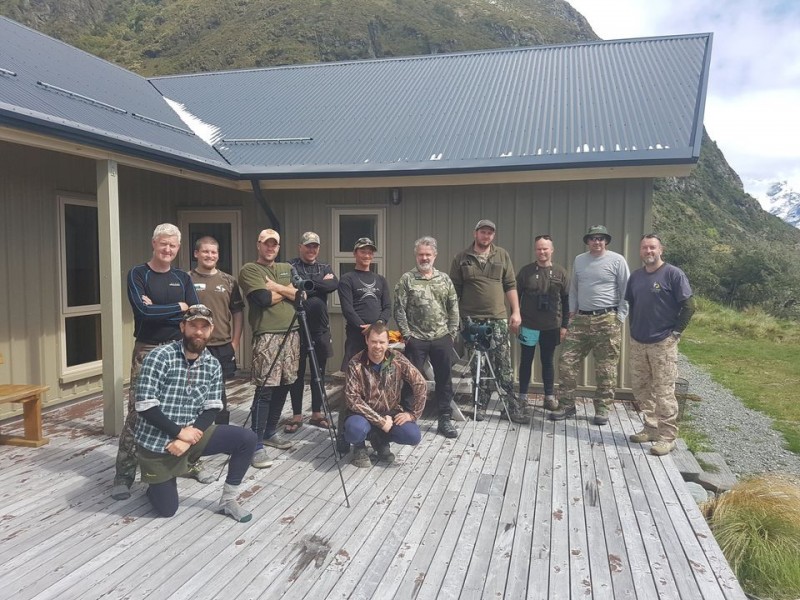 Picture: Members of Southern Lakes branch enjoy a branch organised trip.
Direct Supporter Branch – be a hunting advocacy supporter
If you do not have a branch near you, are located overseas, or just want to support NZDA directly, and still want to get all the news and information then you can join the NZDA and become a direct supporter member.
Sign-up and apply to join the Direct Supporter Branch here.
As a direct supporter member you will get all the benefits of NZDA membership and know you are supporting the rights of hunters and shooters in New Zealand.
Membership is for all hunters and shooters
Are you a new hunter?
Are you new to the region?
Are you an experienced hunter?

Meet hunters of different levels of experience who can share knowledge of hunting, the outdoors, and firearm handling and safety.

Learn basic hunting skills on the HUNTs course.

Grow as a hunter on club hunts with the guidance of experienced hunters

Meet life-long hunting friends

Get help at the rifle range with sighting in or mounting your optics

Meet like-minded local hunters and outdoors-people

Share hunting spots and organised trips with local hunters

Stay up to date and become involved with ongoing issues affecting hunting and hunters in New Zealand

Give back to the sport by sharing knowledge and experience with younger and new hunters

Access to the branch and national antler, horn and tusk competitions, and photographic competitions

Use your skills and experience to contribute to the running of the branch
Membership Types
SENIOR

Full benefits at national and branch level

NZ Hunting and Wildlife magazine (digital version)

Branch newsletter

Eligible to enter national and branch competitions

Eligible to join committees

includes liability insurance

FAMILY MEMBERS: You can also add your family members to your membership for $5.00 per family member.

Must be attached to 'primary' member, i.e. senior member

Children must be under 18 years of age at the beginning of the financial year

Each family members receives a personal membership card

Includes hunting liability insurance

JUNIOR

As per above. Must be under 18 years of age as at 1 March. Full benefits apart from voting rights.

ASSOCIATE

Gain access to branch facilities and activities only, excludes NZ Hunting & Wildlife magazine, National level competitions, voting rights and insurance cover.

AFFILIATE ('Friend of Branch')

As per senior. Must be a full member of another branch. Must produce membership card as proof.

STUDENT

As per senior. Must be attending a tertiary institute or undergoing an apprenticeship. Proof must be provided.

SUPERANNUATE

Over 65 years old as at 1 March. Full benefits, as per senior.