Every year NZDA holds national competitions
Competitions are held at a regional branch level with the best entries submitted to the "nationals". Nationals are held every year at conference (June, July or August). Contact your branch if you would like to enter.
The categories are:
Antler, Horn and Tusk
Photographic and film
Literary
Shooting competitions
Full competition details and rules can be read here.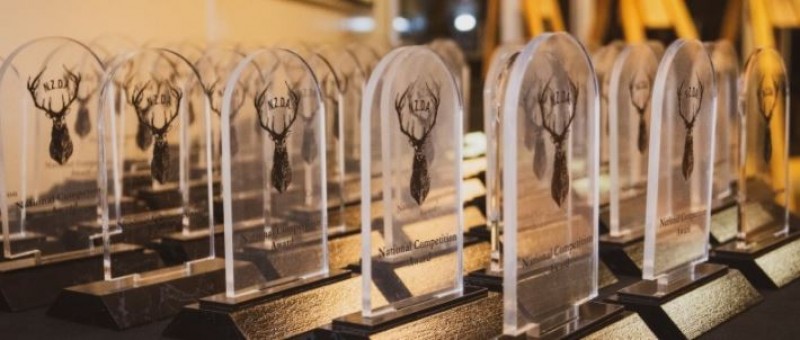 Antler, Horn and Tusk ("AHT")
NZDA has long measured and recorded trophy heads using the Douglas Score and NZDA systems. Every year the best heads taken locally are sent to conference for measuring. The following are the categories of big game animal accepted for entry:
Wapiti or Fiordland Deer
Red deer
Sika
Fallow
Rusa
Sambar
Whitetail
Wild Sheep
Tahr
Chamois
Wild goat
Pig tusks - drawn
Pig tusks - undrawn
Photographic and Film
Our members often take a camera when out hunting and can enter their photos in the following categories:
Game animals
Birds
Mammals
Insects, Reptiles and Amphibians
Scenic
Flora
Human Interest
The following film categories are open for entry:
Training and promotional
Hunting
New Zealand wildlife
Literary
Our literary competition comprises three sections:
Philip Holden Trophy - Hunting story or article of interest to deerstalkers of more than 1,500 words.
Tony Orman Trophy - Observations of wildlife behaviour, hunting experiences, and the like of up to 1,500 words.
Halcyon Publishing Trophy - Bush poetry.
Shooting Competitions
NZDA has a large network of shooting competitions and events held annually, many of these are awarded at our national conference:
Head to our site page dedicated to Target Shooting.