What you'll find inside:
Discounts at major retailers.
The latest edition of our quarterly Member Magazine: NZ Hunting & Wildlife - Spring, Summer, Autumn and Winter
Conference and events announcements
Link to the NZDA store
Your membership information
HUNTS training program – training courses & certification for HUNTS Instructor
Major Retail Discounts: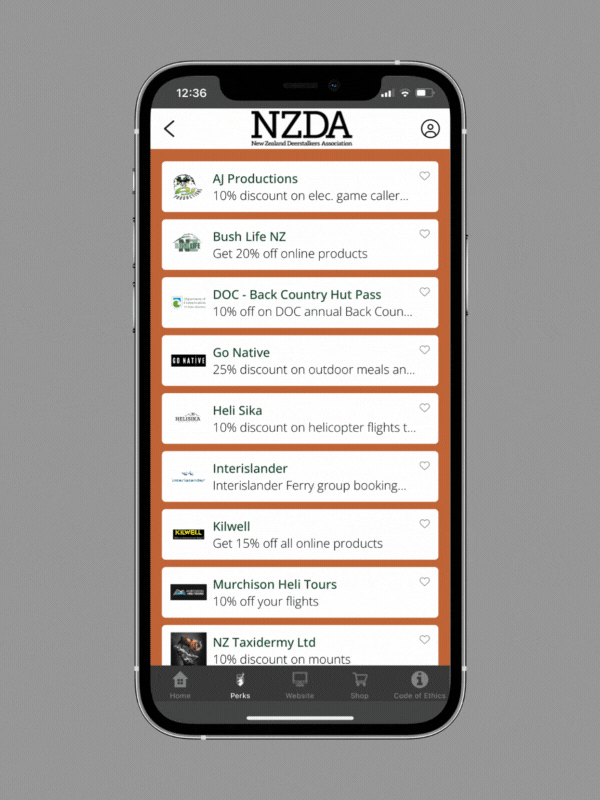 "I used the 10% discount on my insurance and saved $450. That is 5x what I paid for my membership fee."
Exclusive App User Giveaway: Win 1 of 3 Wilderness Kits!
CLOSED 28TH SEPTEMBER 2023
We're excited to announce an exclusive giveaway for all current and new users of the NZDA Membership App. As a token of our appreciation for your unwavering support, we're offering you the chance to win 1 of 3 Wilderness Kits by Parachute First Aid, carefully designed to assist you in any outdoor emergency.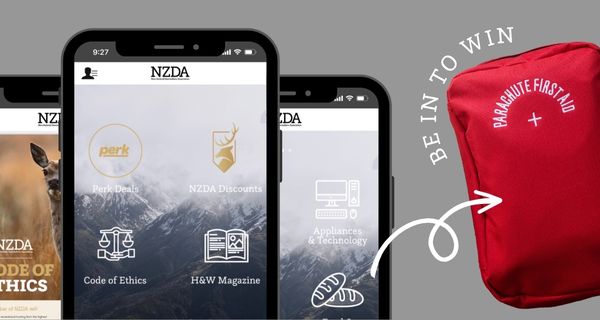 How to Enter: Entering the giveaway is simple:
Make sure you have the NZDA Membership App installed on your smartphone.

Log in using your membership credentials or sign up as a new user if you haven't already.

Once you're in, you're automatically entered into the giveaway!
Prizes to Elevate Your Outdoor Adventures: The Wilderness Kit by Parachute First Aid is a comprehensive package containing essential tools for handling outdoor emergencies. These kits are designed to keep you prepared for the unexpected while you're out in the wild.
This giveaway is our way of saying thank you for choosing the NZDA Membership App and being a part of our thriving community of hunters and outdoor enthusiasts.
Giveaway closes on September 28th 2023.