Davey Hughes from Swazi Gift NZDA HUNTS Course Team With Custom Jackets.

17 November 2021
The team is looking slick in their all new gear, big thanks to SWAZI. National HUNTS Coordinator Erin Hewetson, NZDA CEO Gwyn Thurlow and Volunteer HUNTS Coordinator Rob Howey visited Swazi at their offices in Levin yesterday.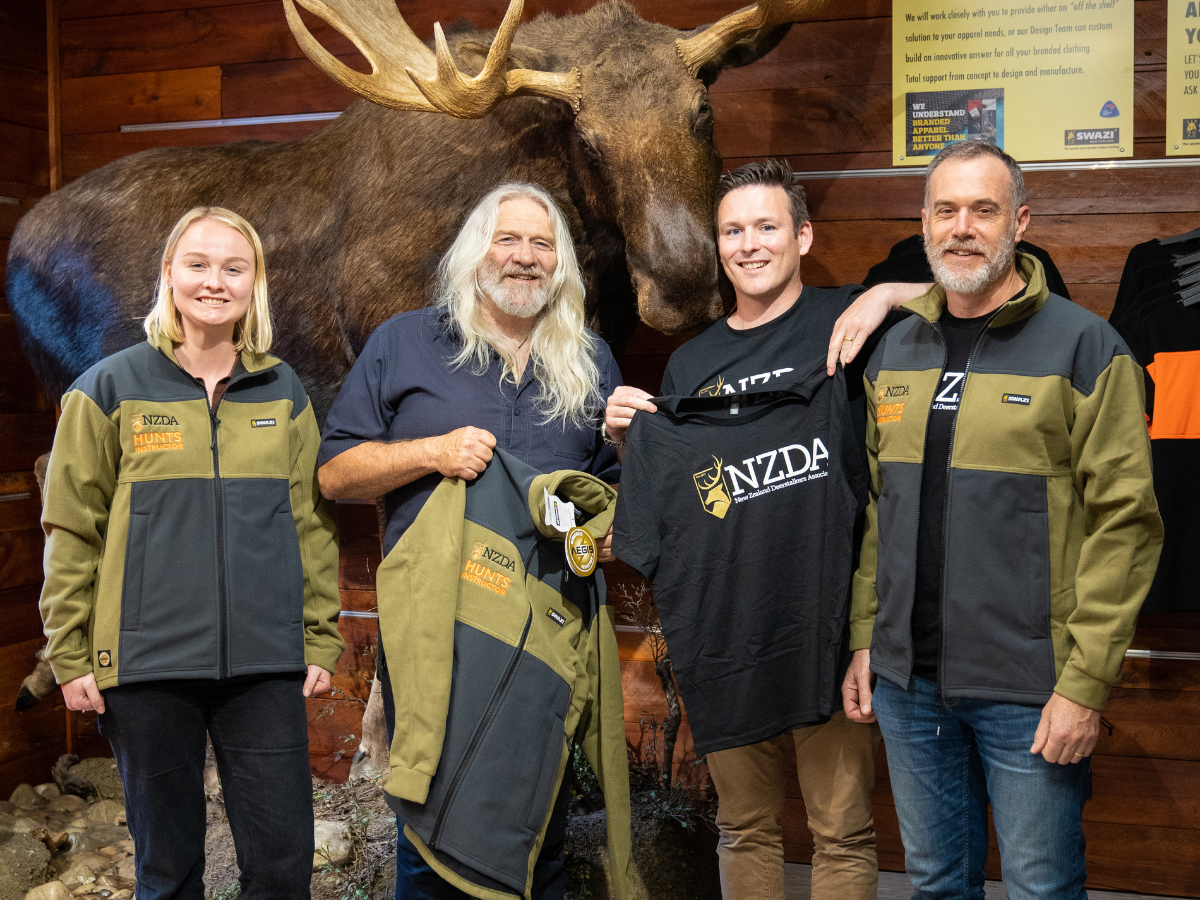 Swazi has been a long time supporter and sponsor of NZDA. In particular they have supported all NZDA kids events and shoots.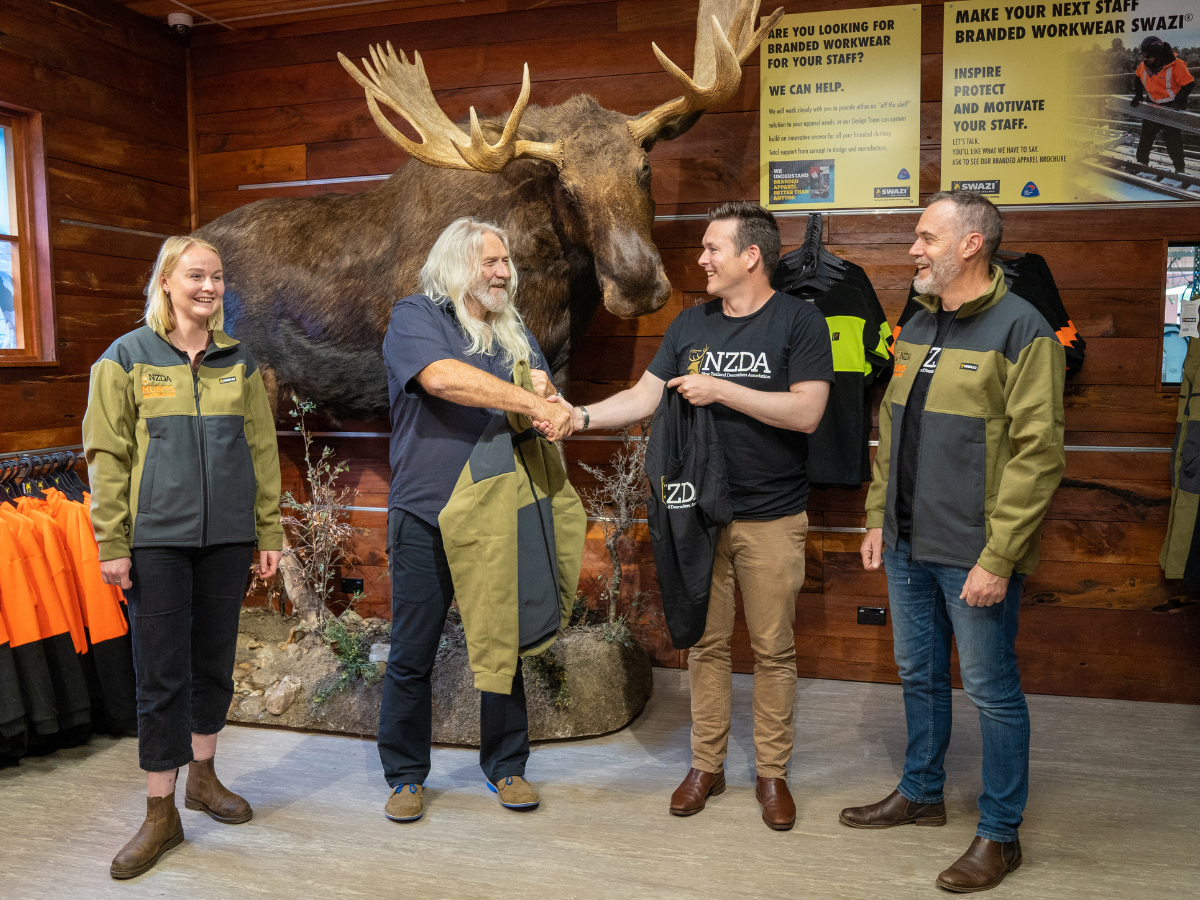 We have something special in the pipeline for all NZDA members! Keep an eye out and ear low to the ground.