Mountain Mule Packs
7 December
Hunting and Wildlife Magazine - Issue 217 Winter
Words by: Tim Watson
Arthur (Bevan) Napper, was an Australian who immigrated to NZ. In 1950 he was managing the Arthurs Pass Hostel, with his wife where they hosted a lot of outdoor enthusiasts who were hunting and tramping in the surrounding mountain country. At that time, outdoor enthusiasts in New Zealand were often making packs from sugar bags or were using unsuitable ex-army equipment because there simply was not anything else available.
With his role at the Hostel, Bevan saw an obvious need and started using his wife's sewing machine to experiment with canvas, to create his own external-frame pack. The Mountain Mule pack brand was born, and it quickly became an icon in New Zealand & Australia.
In 1953, modified versions of his packs were used by Sir Edmund Hillary and George Lowe on their Mount Everest expedition and over the next decade or so on a number of other Himalayan expeditions.
Bevan went on to establish 'Mountain Equipment', a specialist climbing and tramping shop, in Victoria Street, Christchurch, New Zealand. He also moved production of the Mountain Mule pack to a Christchurch factory and began making other outdoor clothing and equipment.
Mountain Mules were favoured by hunters for carrying big loads of heads, skins and meat out of the back country.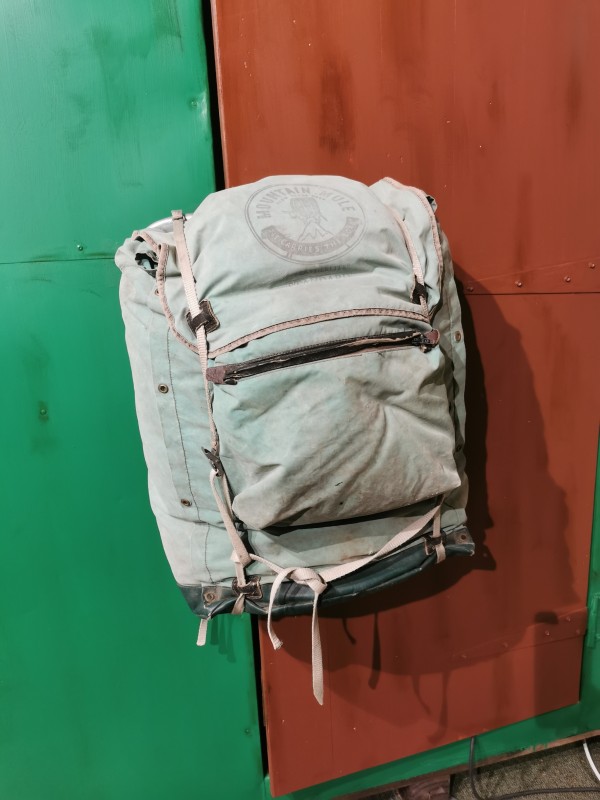 Mountain Mule went on to sell over 100,000 packs, including exports to Australia and Britain. Various other brands were inspired by the design and went on to copy many facets of the Mule.
As time went on several different Mountain Mule models were introduced, for more capacity or less weight by using lighter materials. One well-loved version had a hollow frame to enable cooker fuel to be carried in it. There was even a ladies version named the Mountain Mulette which was a scaled down version of the Mountain Mule.
As technology and design advances were made in pack design by competitors, especially in harness design, Mountain Mule packs fell out of favour with many outdoor users.
Bevan Napper celebrated his 55th wedding anniversary in 2001, and passed away that same year in Wanaka, New Zealand, aged 83.
The Heritage Trust have multiple versions of the Mountain Mule going on display in the Heritage Trust Museum.
Write for Hunting and Wildlife

Join NZDA To Help Us Advocate on Your Behalf