45 Years of Kids Survival Camps Has Multigenerational Impact on Community.

14 December 2021
Thames Valley Deerstalkers have become renowned for their annual Kids Survival Camp. Celebrating over 45 years of running the camp, they have seen multiple generations of attendees pass through.
Founder of the TVDA Survival Camp concept, Life Member Mike Deane is still very actively involved in running these camps each year. These camps are now also being run with the assistance of parents and teenage 'camp leaders' – most of who have been attending the camps since they were very young and are helping to pass on the skills as key role models to the youngsters.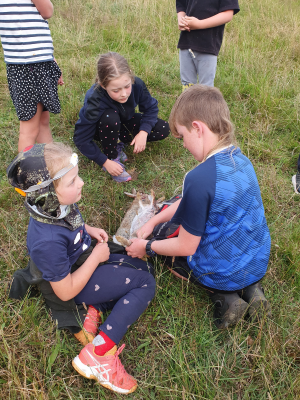 The camp exposes kids to hunting, shooting, survival skills and conservation. To kick off the weekend, each kid makes a trap box and sets a rat trap, ingraining the importance of conservation from the get go.
Thames Valley have a great relationship with their local DOC office, who have donated a victor trap for each kid attending the camp for the last 5 years – this has seen up to 45 traps being donated per year on occasions. Additionally a very generous branch member and sponsor supplies the timber and the tools. Kids get to take these home at the end, continuing their pest control at home.
Possum trap lines are also set in nearby native bush and checked each morning. They have plenty of success and get shown how to pluck the possums and also how to skin some of them the following morning. Set on public land with a permit, it takes a few hours to get through all 50 traps.
With a range on site, they are all taught how to safely handle a firearm and shoot either air rifles or .22's. Another bonus of Thames Valley Branch is their setup for bowhunting. Having plenty of gear means each kid gets to give it a go.
More fun is had over the weekend with everyone tenting, rabbit shooting, swimming and campfire cooking.
The weekend peaks with a sheep being slaughtered, a butchery workshop is held to teach them how to break down an animal and explain where meat comes from. It's served for dinner on the final night.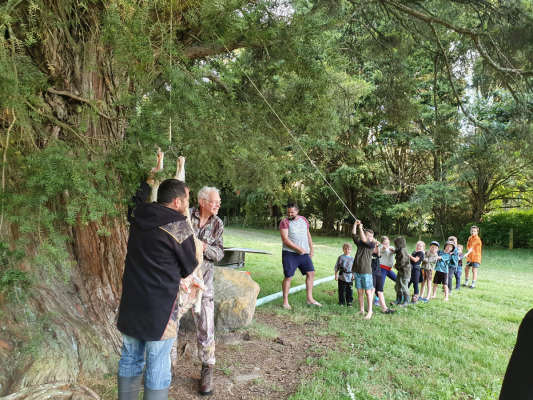 This year's camp was filled up with over 40 kids names being on the list within 24 hours of the date being notified.
Gwyn Thurlow (NZDA CEO) says he applauds young hunters, it's important for New Zealanders to recognise the positive role that hunters play in society, to their families and to New Zealand's natural environment, and for the next generation of New Zealand hunters to be fully equipped in hunting safety and ethics. We need to keep encouraging the next generation so that hunters continue to play a crucial role both in society and protecting the natural environment.
Thames Valley has achieved a tremendous impact on their community with this annual camp.
If you are keen to get involved, donate or sign up, head over to the membership page: https://www.deerstalkers.org.nz/branches/north-island/thames-valley/