2022 National Competitions.

21 June 2022
Don't forget to complete your entry forms and paperwork, boil and whiten up those heads, and print those epic pics!
Our 74th Annual Conference is being held 29th to 31th July in Hamilton.
You can enter the following categories:
Antler, Horn and Tusk (AHT)
Photographic
Film
Literary
Shooting competitions
Entry Forms
You can access all entry forms here.
Crispi Valdres Boots up for grabs!
NZDA and Crispi have teamed up this year to give one lucky entrant the chance to win a pair of Valdres boots.
Full terms & conditions apply, see below.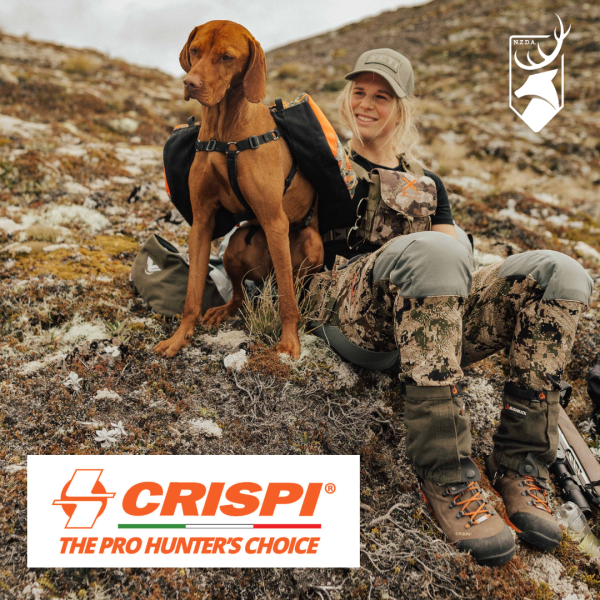 What do you have to do?
Simply enter a 2022 National Competition. It's that easy!
Entries close 5pm, Friday 15th July 2022.
Contact your local branch for more information on entering antler horn and tusk categories.
Competition Rules
Trophies and entries must be taken by a financial member between 1 June 2021 and 31 May 2022.
You can access a full copy of the current National Competition Rules here.
Crispi Boot Promotion Terms & Conditions
This promotion is open to NZDA members who enter the 2022 National Competitions, subject to the rules for each competition. Further terms are:
One entry per member, not per competition entered.
Entries must satisfy the relevant competition's rules.
NZDA has the right to cancel or alter this promotion at any time.
The prize will be drawn by the NZDA CEO and the winner will be announced at National Conference.
Boots supplied is are a pair of Crispi Valdres. Not redeemable for cash.
Find and join a branch to get involved with promoting and protecting hunting in New Zealand! Search here.
https://www.deerstalkers.org.nz/join-and-support-us/branch-finder/