NZDA Successfully Collaborates with the Department of Conservation Granting Recreational Hunters Access to Remote Areas

9th November 2021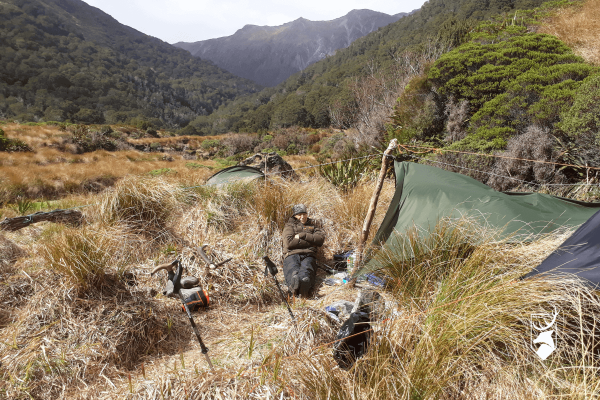 A big success for hunter led game animal management and collaboration with the Department of Conservation in Nelson Lakes! NZDA alongside Nelson and Marlborough branches have collaborated to utilise recreational hunting access into Nelson Lakes National Park.
You can read the Stuff article here: https://www.stuff.co.nz/.../national-park-opens-up-to...
Hunting Access
Supporting the Economy
Hunter Lead Conservation
Successful Collaboration with DOC
Alliance with Murchison Heli Tours
NZDA and other Hunters Achieved
This is a great result and is the sort of outcome NZDA strives for. Recreational hunters need more access into remote areas and particularly National Park exemptions!
Where next DOC? Hunters are keen to be part of our conservation story, which feeds our families and friends along the way.
Deer and chamois are valued introduced game animals, as opposed to pests. Feral cats are a real issue in Nelson Lakes and it's great to hear hunters helped remove them. Cats are on the Department's radar and are a bigger threat to our biodiversity than deer and other game animals.
Hunting Blocks have been established with NZDA's advise on both timing and framework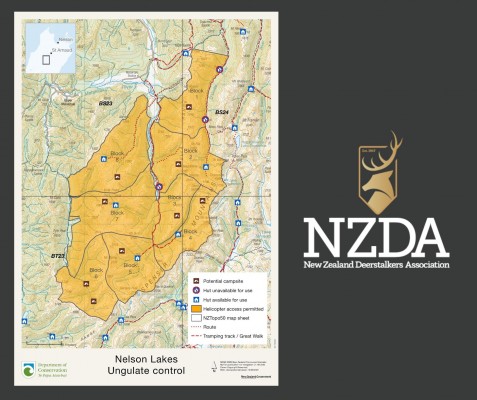 What a great example of what can be achieved with DOC on board.
Nelson Lakes National Park offers great recreational hunting. It holds both Red Deer and Chamois. The access now given to hunters has been led by the community, for the community. These blocks allow hunter led conservation with hunter led game animal management. It is a win for conservation and our biodiversity
It is a win for hunters who love hunting.
The hills are scenic and undamaged, and the prime venison is great eating.

Warren Plum of NZDA Nelson Branch reports on his fly-in hunt...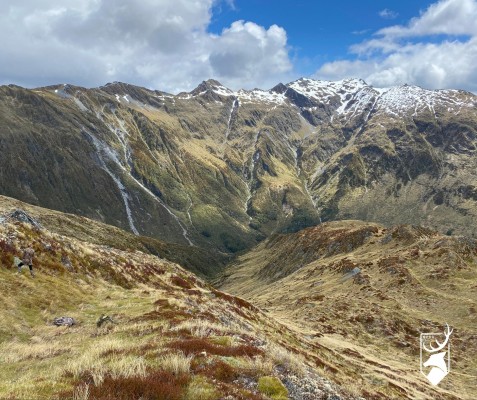 Areas that normally take multi-day treks to reach have been opened up to aerial access for the first time in 50 years.

Warren was one of 3 'old' hunters that recently flew into Upper Glenroy. The group were all locals and familiar with the area. It had been 50 years since Warren had been in that exact location.

"At our age (pensioners) while still capable of getting about, climbing ridges and into hanging valleys etc, the multiple day walks with heavy packs to get in and out of these remote areas has meant we have been physically unable to take up the opportunities. We are also aware most people are time poor these days, and for even the fittest young hunters you are looking at 3 to 4 days to just enter and exit the hunting areas, let alone actually hunt them."

Warren applauds the opening up of access in Nelson Lakes and celebrates the opportunities it's created for hunters both old and young.

26 Reds and 12 Chamois were seen over 21/2 days of hunting. Between the group a total of 5 Reds were taken, all in great eating condition. 
Since Warrens last visit to the area in 1971, he observed how the vegetation has substantially improved with considerable under-story regrowth of beech trees in many places.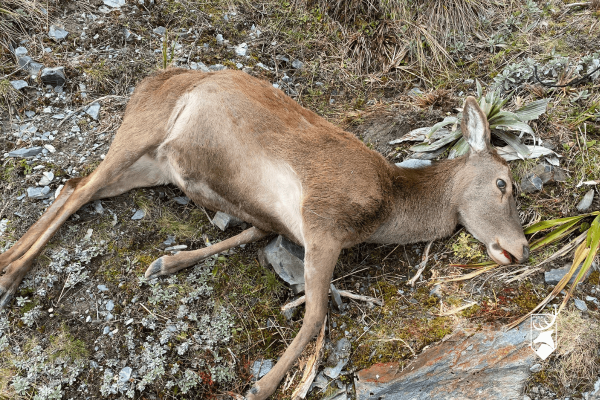 Continued recreational hunting access will play a key conservation role in heard management. This is a great example of the hunting community creating access.

Sign up with us, to hear of these opportunities first, and get involved